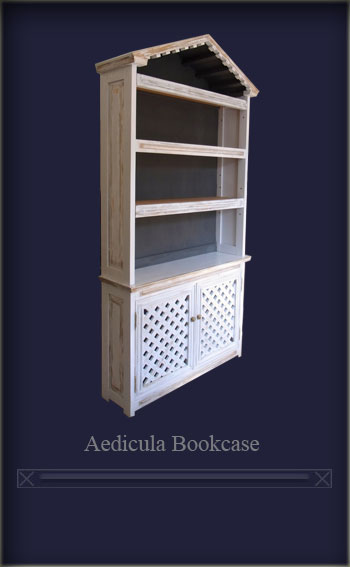 The Aedicula Bookcase is constructed from Seasoned Redwood and pine.
It is in two sections, the top slots into the lower section.
As with most of my pieces, all the profiles are cut by hand using chisels, planes and moulding planes.
The sides are fielded panels - raised by hand plane - set in grooves in mortice and drawbore tenon frames. The doors frames have mitred bridle joints, draw bored and the latice is hand made and set in a hand cut rebate. The moulding profile was cut using wooden moulding planes and rebate planes.
The finish is white rubbed through to gold / bare wood and rubbed down to 2500 grit. Then coated with clear liberon bees wax.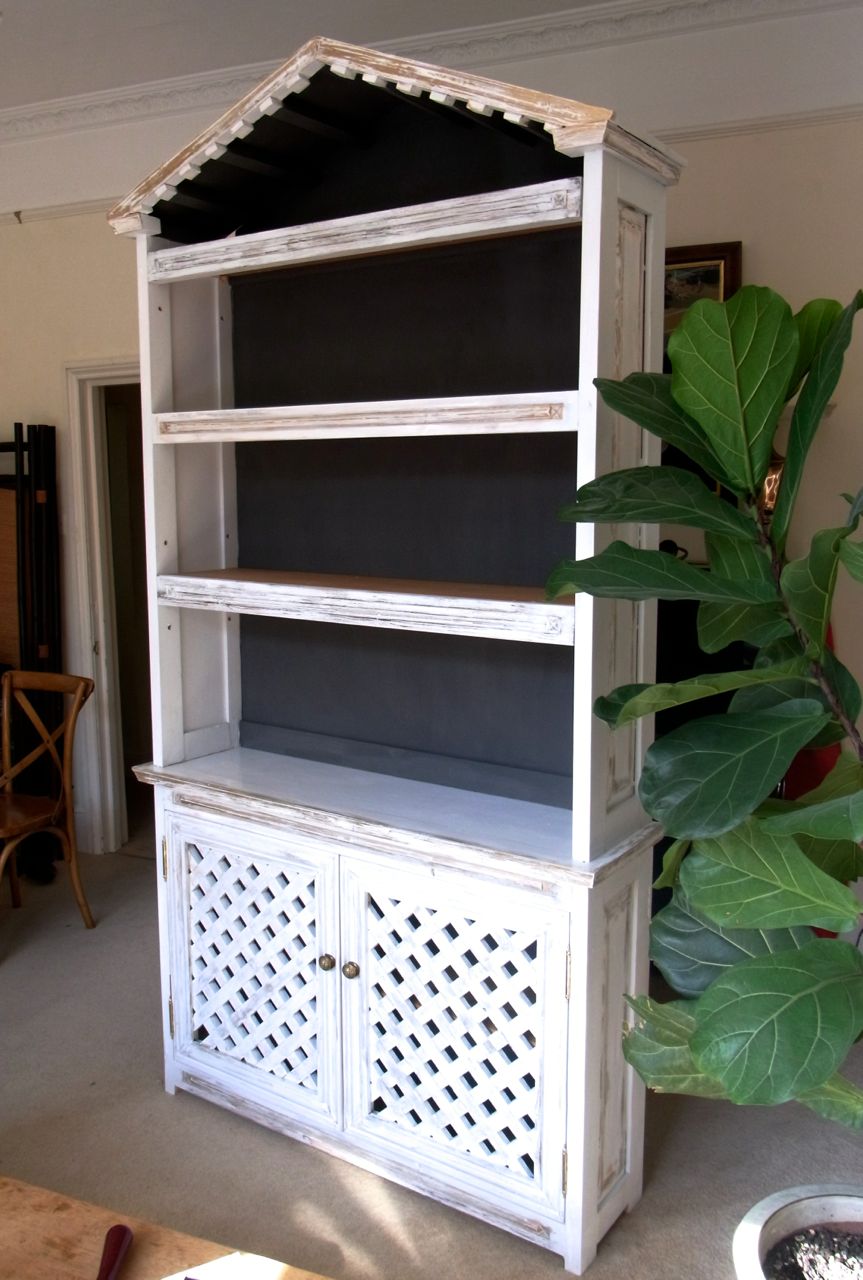 Aediculae were small Roman shrines. These pieces are designed to resemble this style of small scale Roman architecture.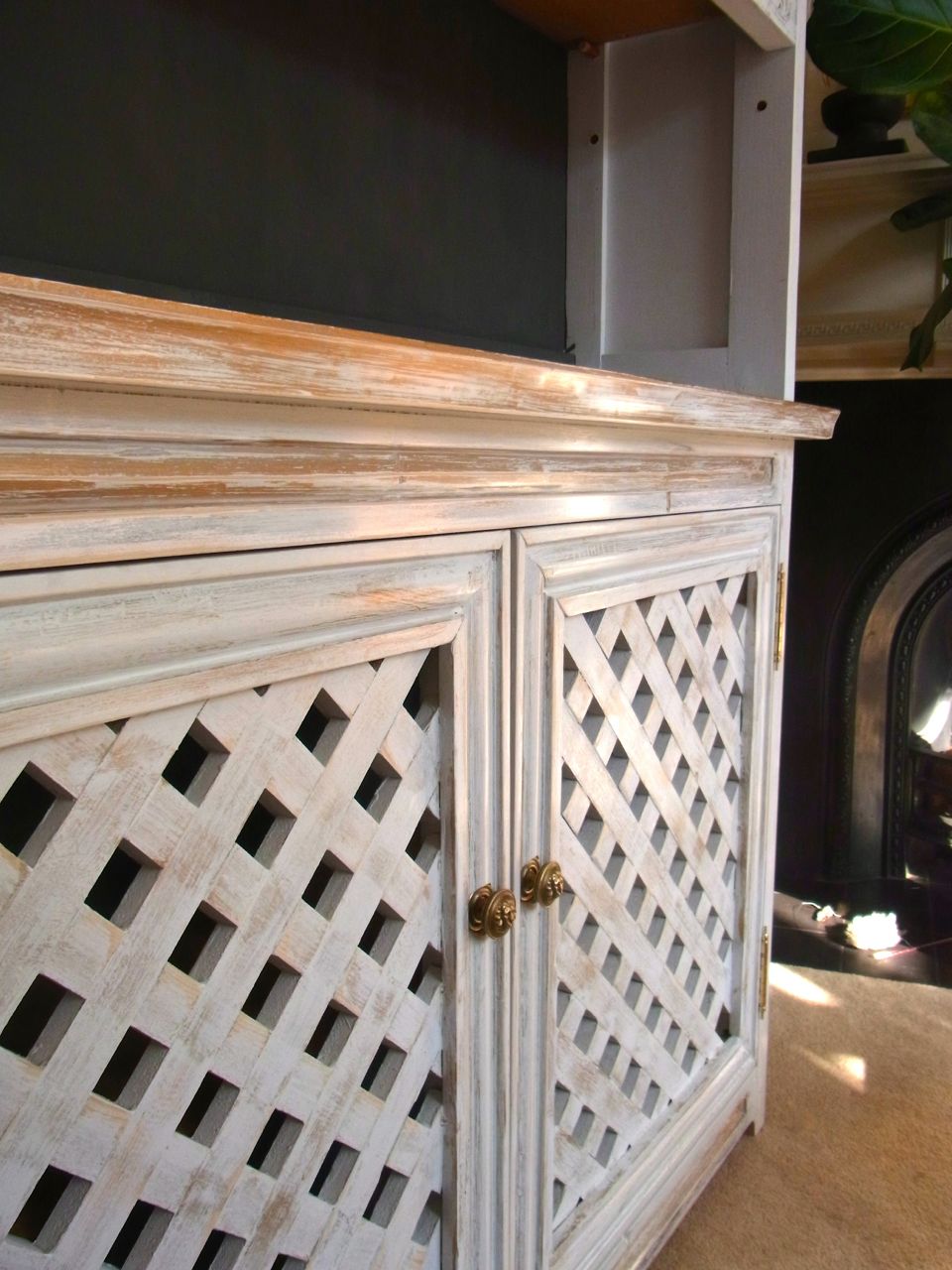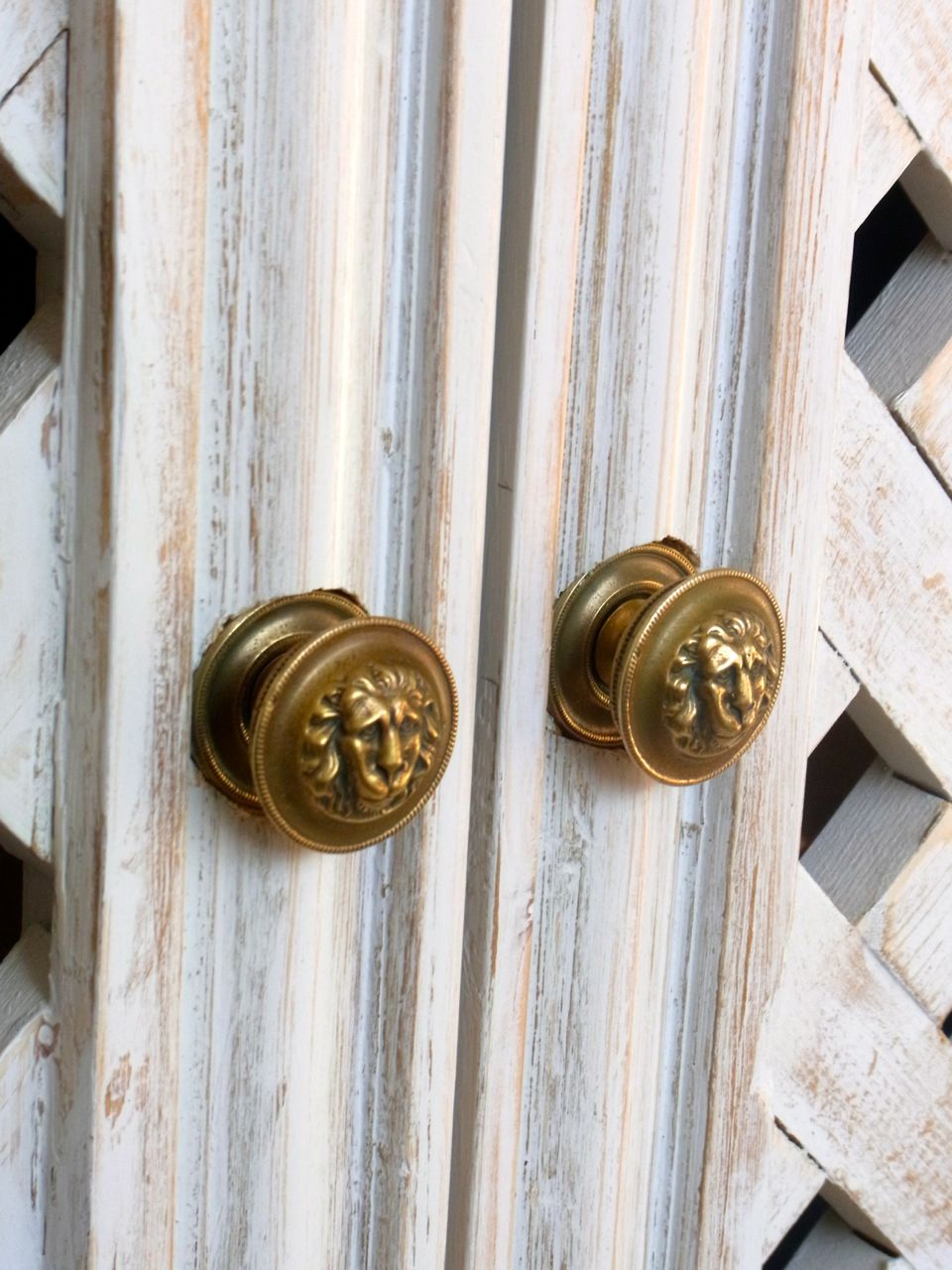 The Lions Head knobs are solid brass reproductions of a Georgian original. They are produced in England.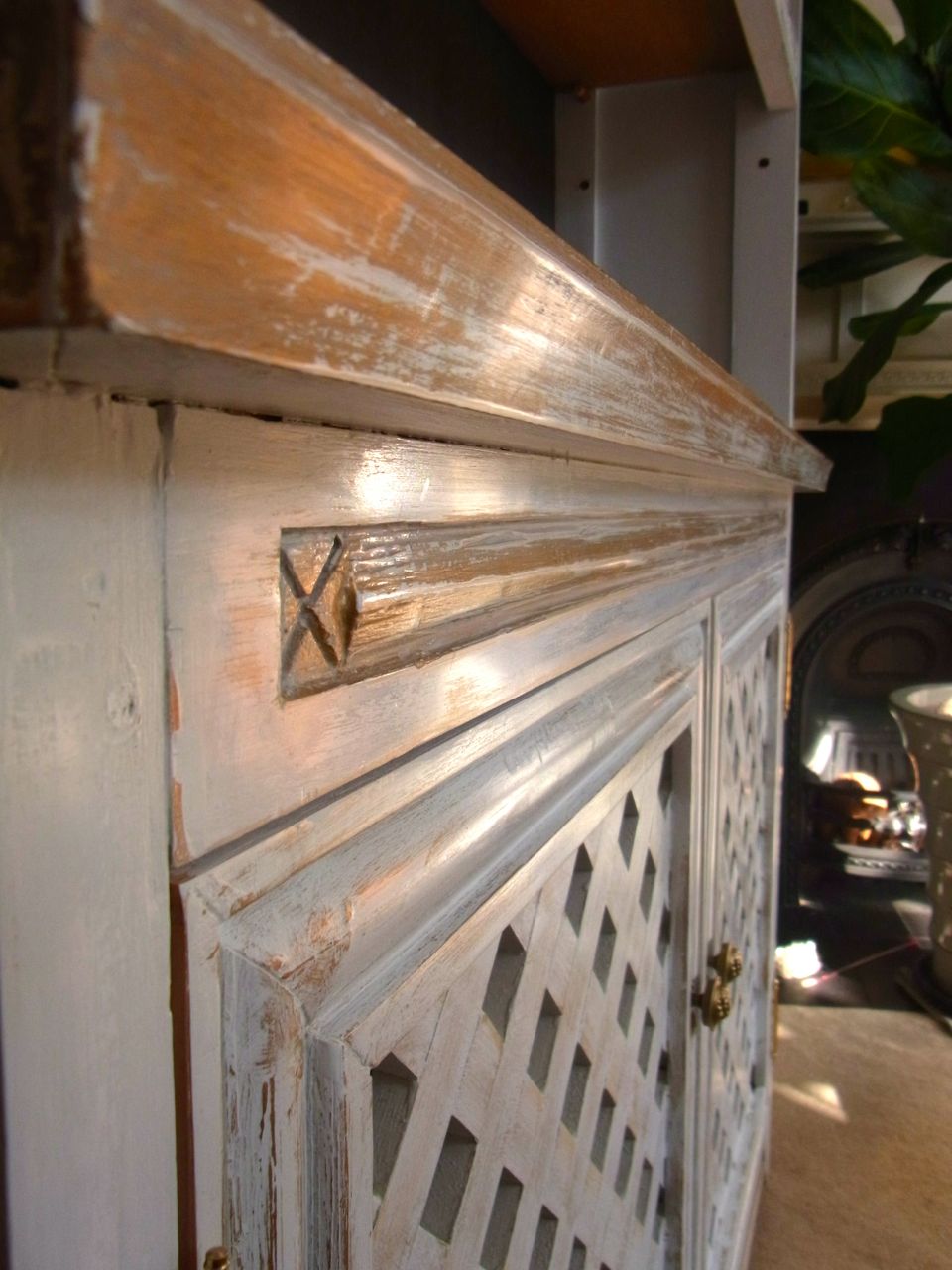 The X and raised line detail are designed to unify the look of the lower sideboard and upper bookcase. They are an original design and cut using chisels and shoulder plane.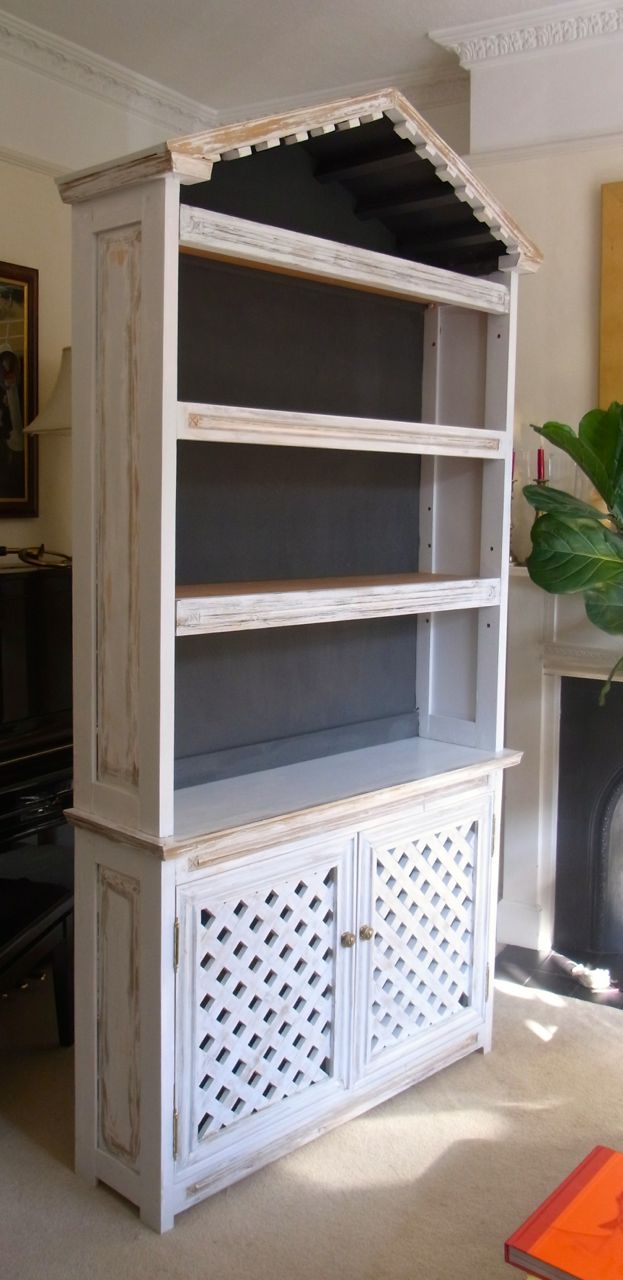 The Pediment has a dentil decoration which also functions as the support joists for the roof, this function being the origin of the Dentil detail used on so much classical architecture.