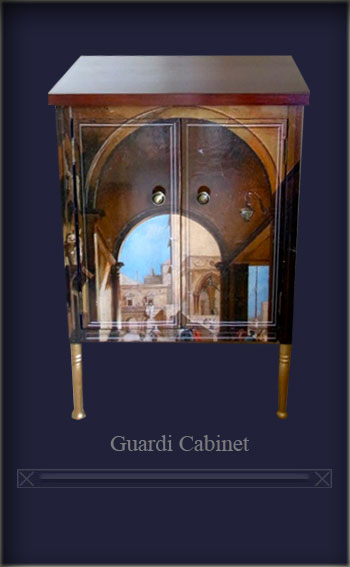 Francesco Guardi was a contemporary of Canaletto. One of his specialities was featuring architectural arches in his compositions. I thought that this work. currently on show in the National Gallery, London, lent itself to a 2 door cabinet.
This piece is currently for sale. Please email for details or to arrange a viewing.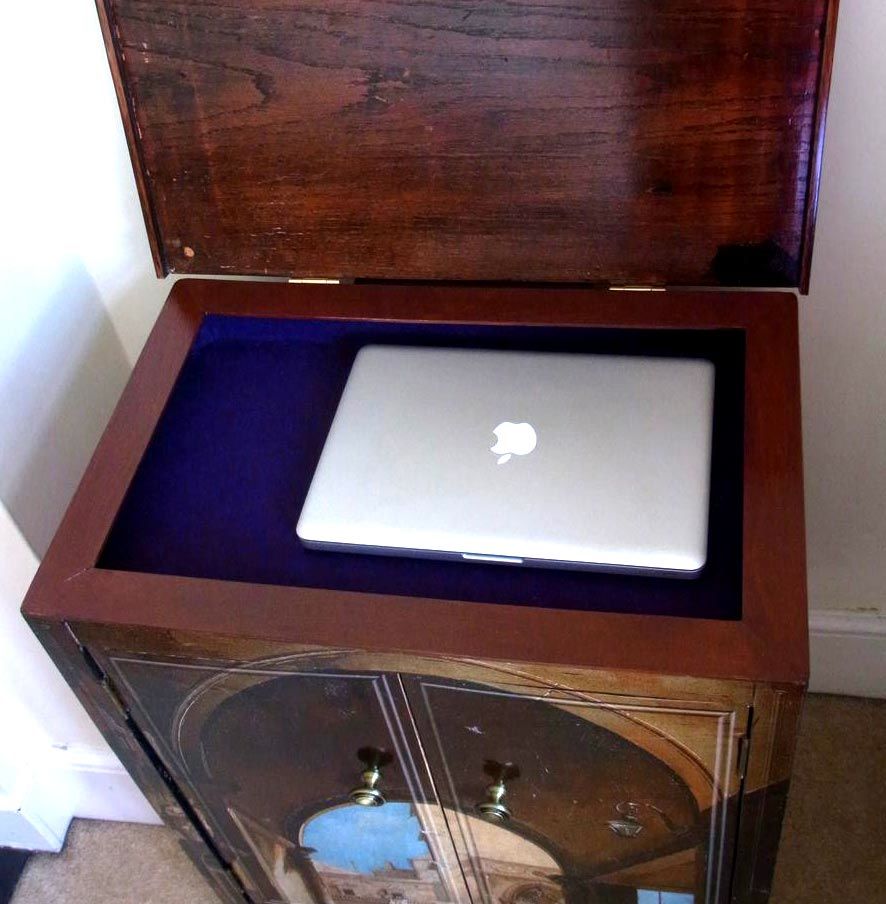 The doors have a trompe l'oeil panelled effect.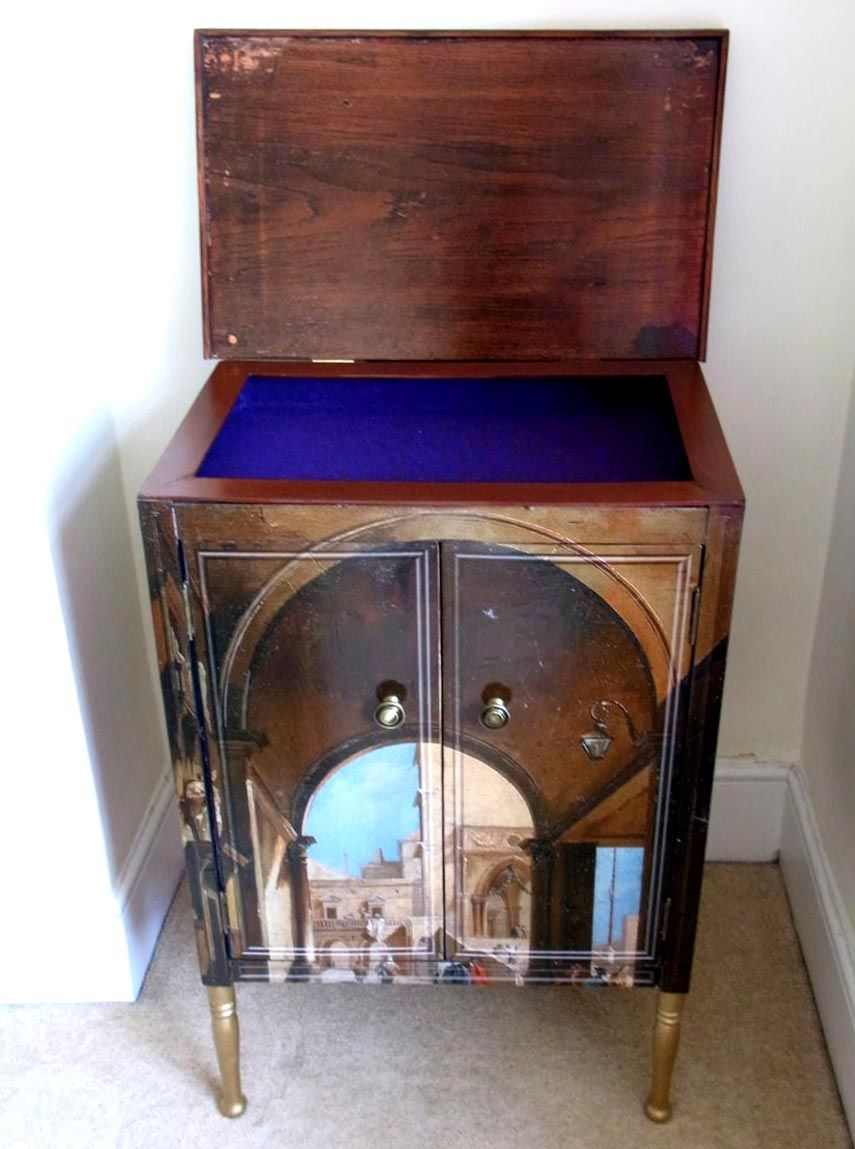 The secret compartment is lined with wool felt.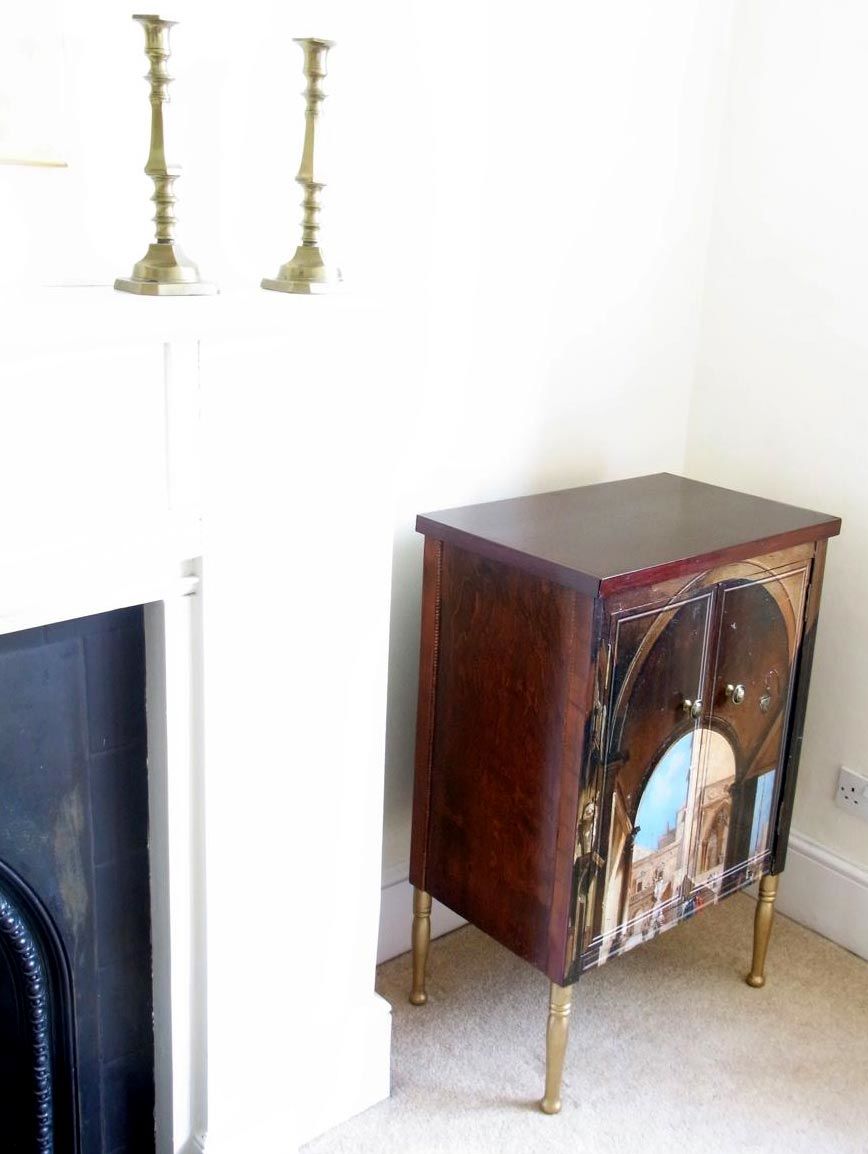 The legs are painted with 3 coats of gold leaf paint.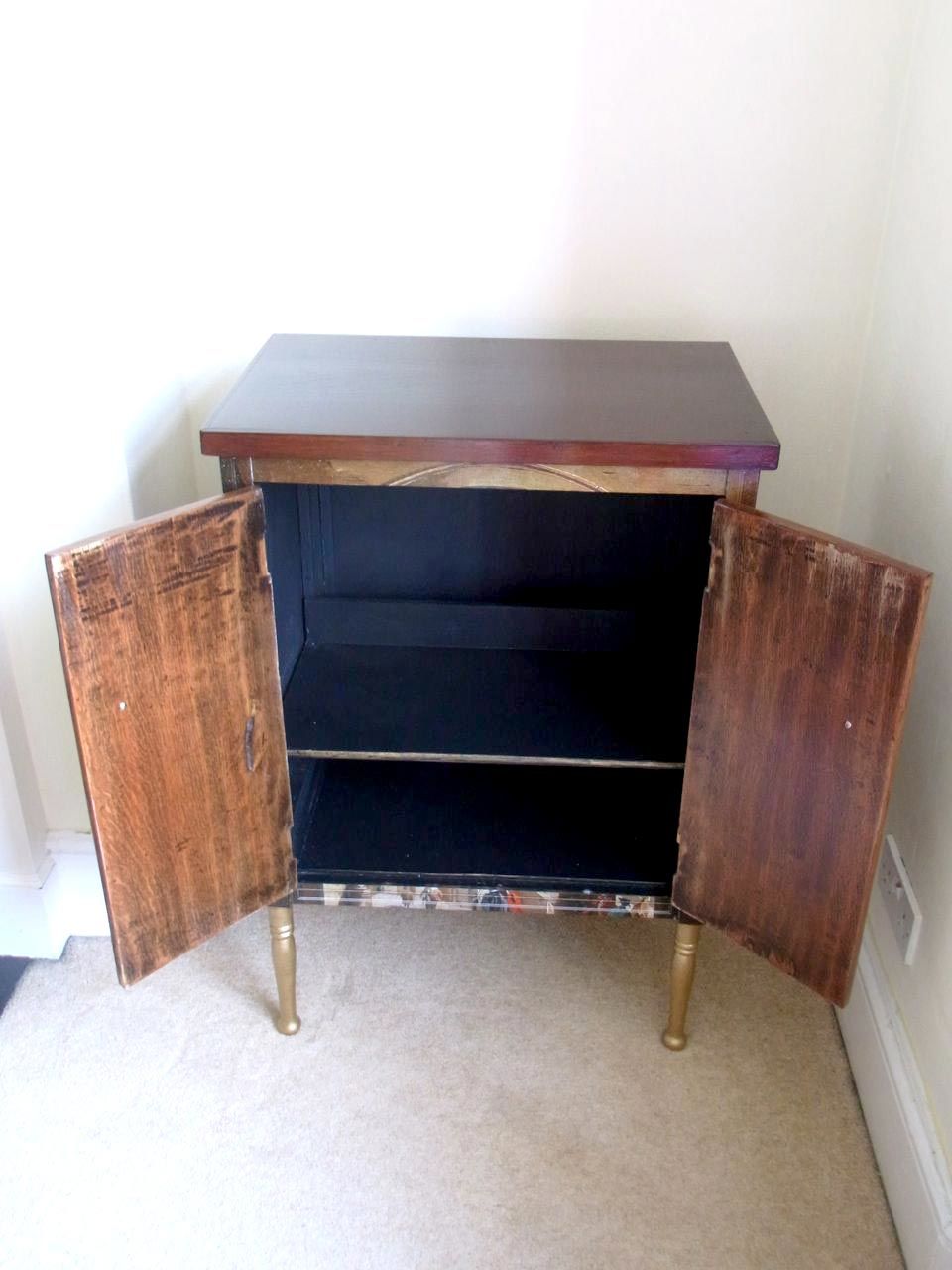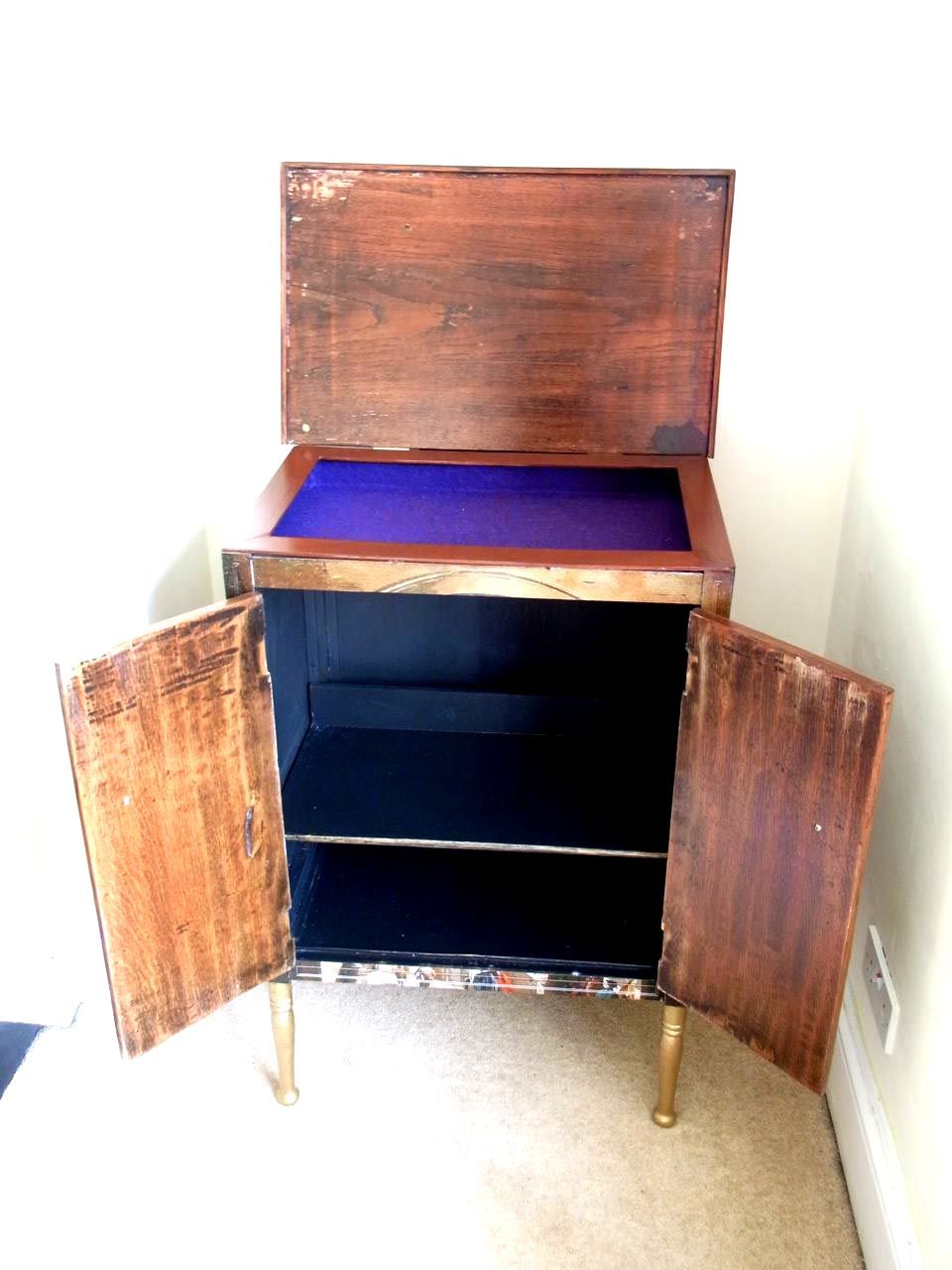 Below: The fittings are antiqued brass. Hinges have finials.